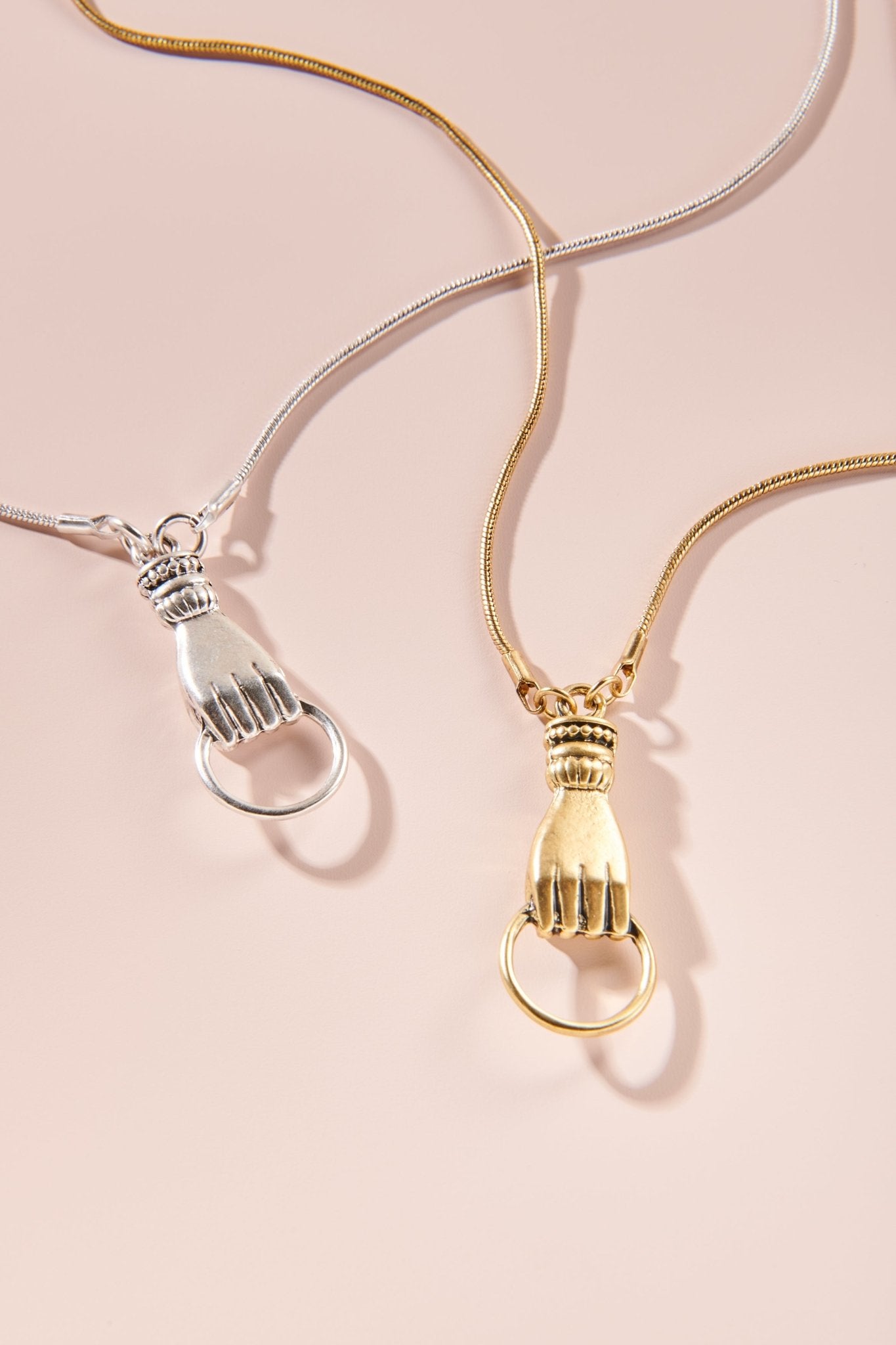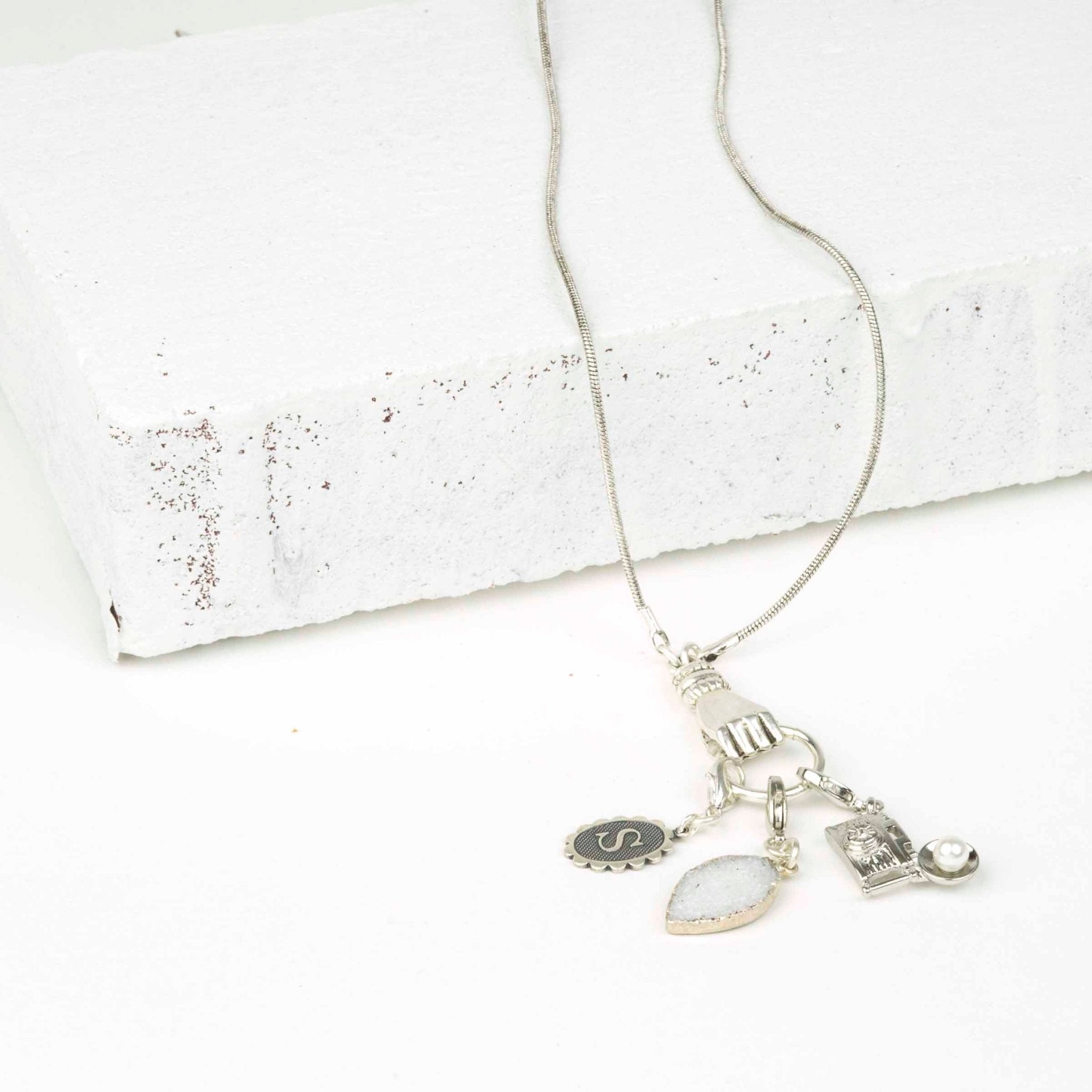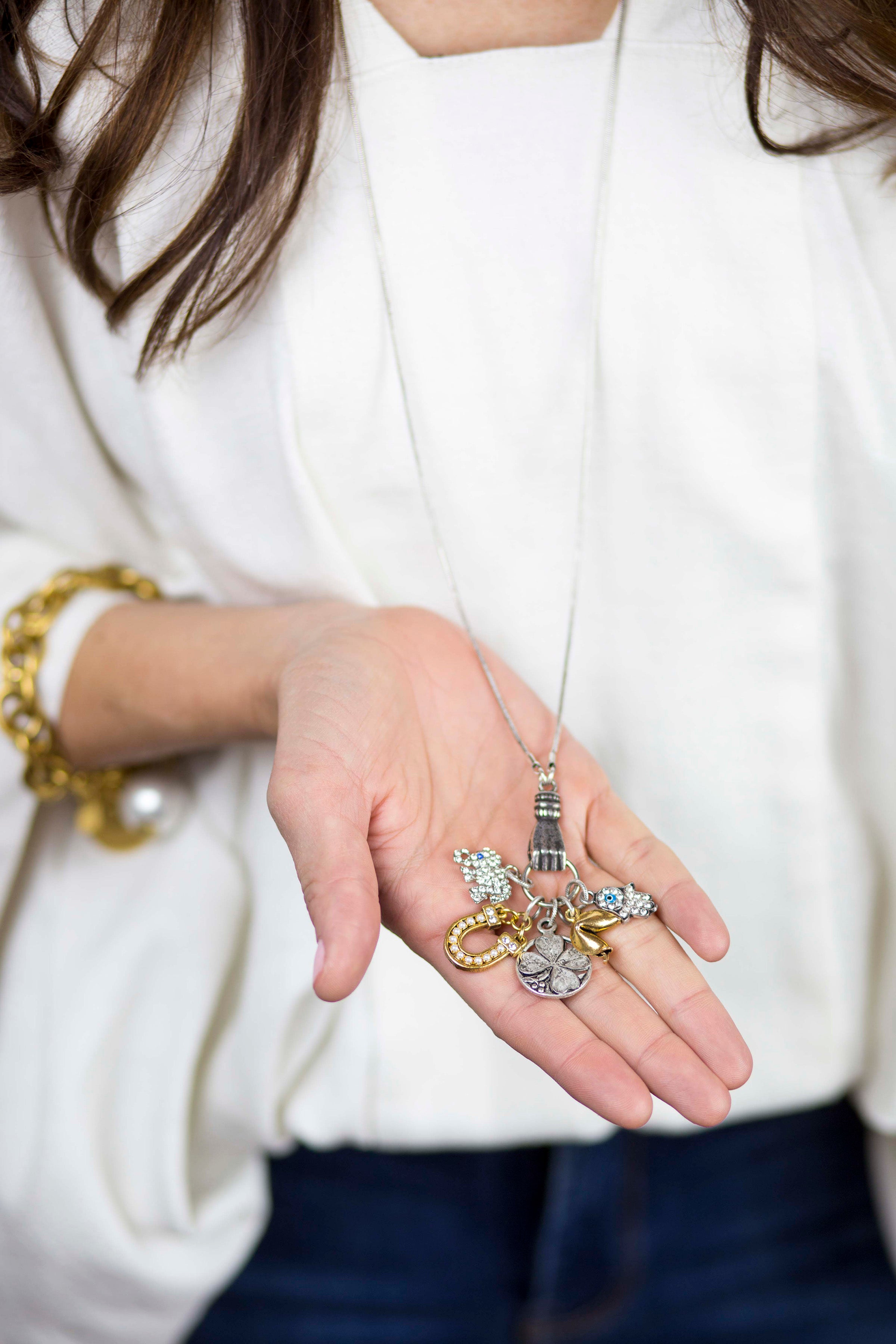 30" Hand Charm Holder Necklace
Regular price
$48.00
Save $-48.00
---
Hand jewelry was a Victorian symbol of friendship and affection. Our hand charm holders are long-time customer favorites, and the perfect way to wear a collection of charms unique to you for a true one-of-a-kind look. It is a unique chain to add your own charms to or order from our charm collection to create the JW look. 
Materials:
30" in length
Lobster Clasp
Gold-Plated or Silver-Plated Chain
View Full Details
DIY Charm Jewelry Kit
Regular price
$68.00
Save $-68.00
---
Who says that kids get to have all the fun!? We are here for you with this sophisticated, yet fun assortment. Since staying home is our new normal, we are bringing our design process to you!
Enjoy creating your own jewelry while donating 10% of the proceeds to Direct Relief: "Today, Direct Relief provides appropriate and specifically requested medical resources to community-based institutions and organizations throughout the world and across the United States."
*Each box is uniquely made so substitutions may occur!
All sales are final on the kits due to unique pricing and charity component.
Kit includes:
3 Bracelets- one universal chain bracelet, one beaded stretch bracelet and one scrunchie bracelet
1 hand dyed ribbon to wear as a necklace or weave through the chain
1-2 initials- please write in comments section at checkout if you would like a 2nd initial included~
10 charms- a surprise selection
$250 Value!!!
Crystal Initial Charms
Regular price
$18.00
Save $-18.00
---
These charms pay homage to our vintage scallop initials. We have updated and added them to a sparkling crystal. Clip onto a necklace or bracelet to make for the perfect initial piece!
- Gold or silver plating
- Crystal
- 1" length, .75" width
Family & Friends Charms
Regular price
$20.00
Save $-20.00
---
Pretty, timeless charms, celebrating those closest to us~
The resin charms are hearkening back to our Maximal Art 'resin jewelry' of the 1990's, each medallion features vintage art sealed with crystal clear, hand-poured resin. 
Priced per charm.
Product Details:
Each from 1.25"-1.5" long
Gold and silver plated metal
Resin over original collages
Crystals
Tree of Life Charm
Got this for my mom….it's beautiful!
Love Charms
Regular price
$20.00
Save $-20.00
---
How many ways are there to say 'I love you'? Here's a half dozen... ❤️
Priced per charm.
Materials Included: 
Each from 1.25"-1.75" long
Mother of Pearl
Crystal

Gold Plated Metal
Luck Charms
Regular price
$20.00
Save $-20.00
---
Feeling lucky? Pick your favorite...
John's roots are making jewelry from flea market finds discovered during his travels~ From Portobello Road and Brick Lane in London to Renningers in Lancaster, PA and the Pasadena Rose Bowl in LA…. Share the adventure with this rotating collection of vintage and vintage reproduction charms. Priced per charm.
Materials Included: 
Gold & Silver Plated Metal

Vintage Penny holder

Each from 1.25-1.75"
Mother of Pearl  
Pastimes Charms
Regular price
$20.00
Save $-20.00
---
What's your passion? We've got a charm for (almost) everything...
Priced per charm.
Product Details:
Each from 1"-1.5" long
Gold and silver plated metal
Enamel

Faux Pearls
Crystals
Cotton Pearl Charms
Regular price
$10.00
Save $-10.00
---
A John Wind Signature! This bauble is spun cotton that's been dipped in a pearl lacquer. It is lightweight and fun to wear! The 20mm is the same size that is on our classic Sorority Gal Bracelet. Available in gold or silver.
Materials:
Spun cotton dipped in pearl lacquer

Gold or silver finished end caps

Lobster claw closure

1 1/2" high, 20 mm wide

1 1/2" high, 14 mm wide
A Note about Care! Because this item features actual cotton, it is best to keep it away from water, perfume, hairspray and other liquids. It will 'melt' if it gets wet~ so remove in the shower and while doing dishes. If you need more advice on how to care for any John Wind piece, please contact us! :)
Cotton Pearl
After many years of enjoyment I had to replace the Cotton Pearl Charm. It's my go to accessory.
Service was fast and efficient.
I look forward to many more years of wearing my Sorority Gal Cotton Pearl Initial Bracelet
Amazing customer service!
The cotton pearls are beautiful! I ordered a replacement pearl for my bracelet. The customer service provided by John Wind is excellent!
Shop more The Charm Bar