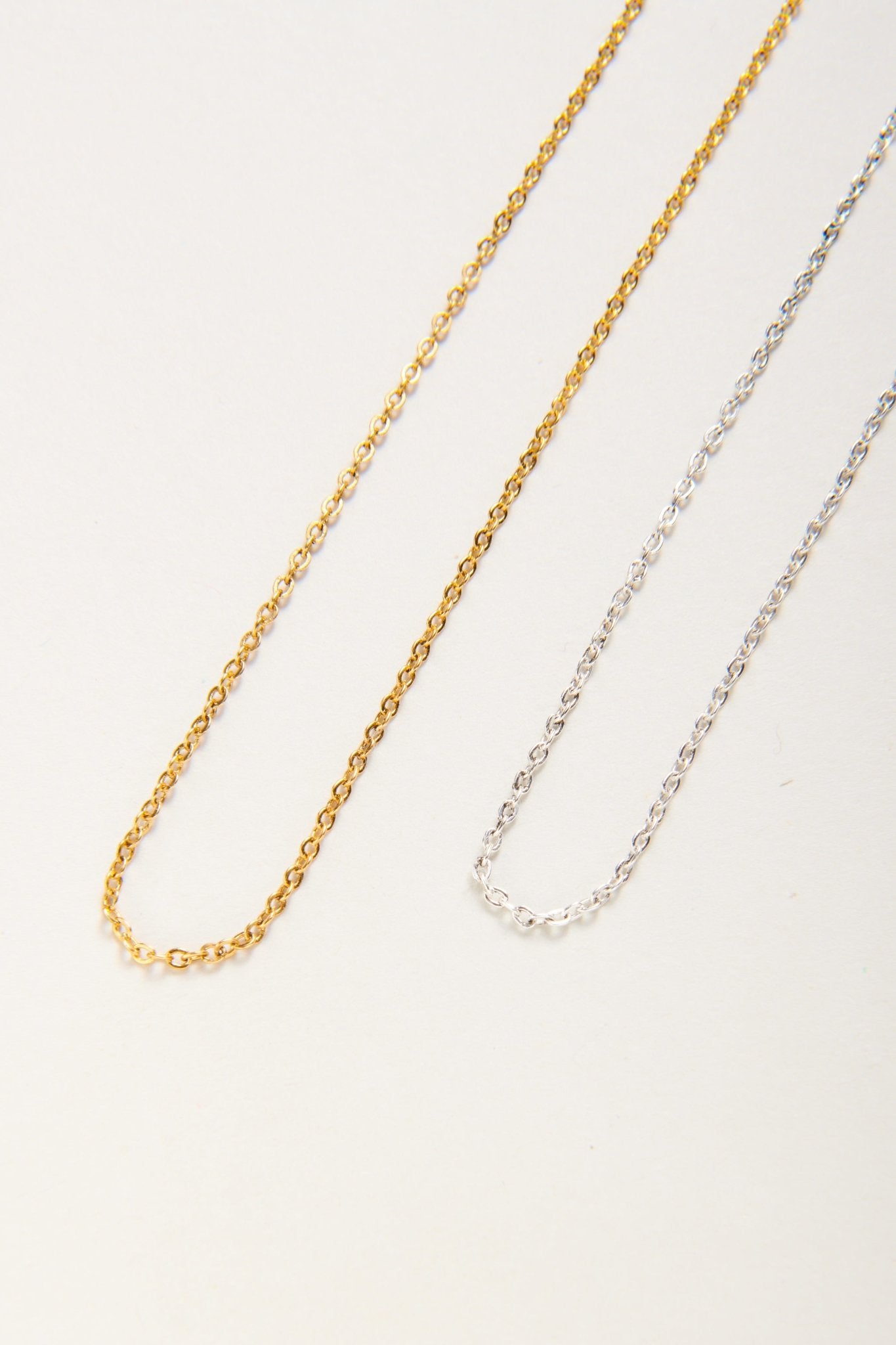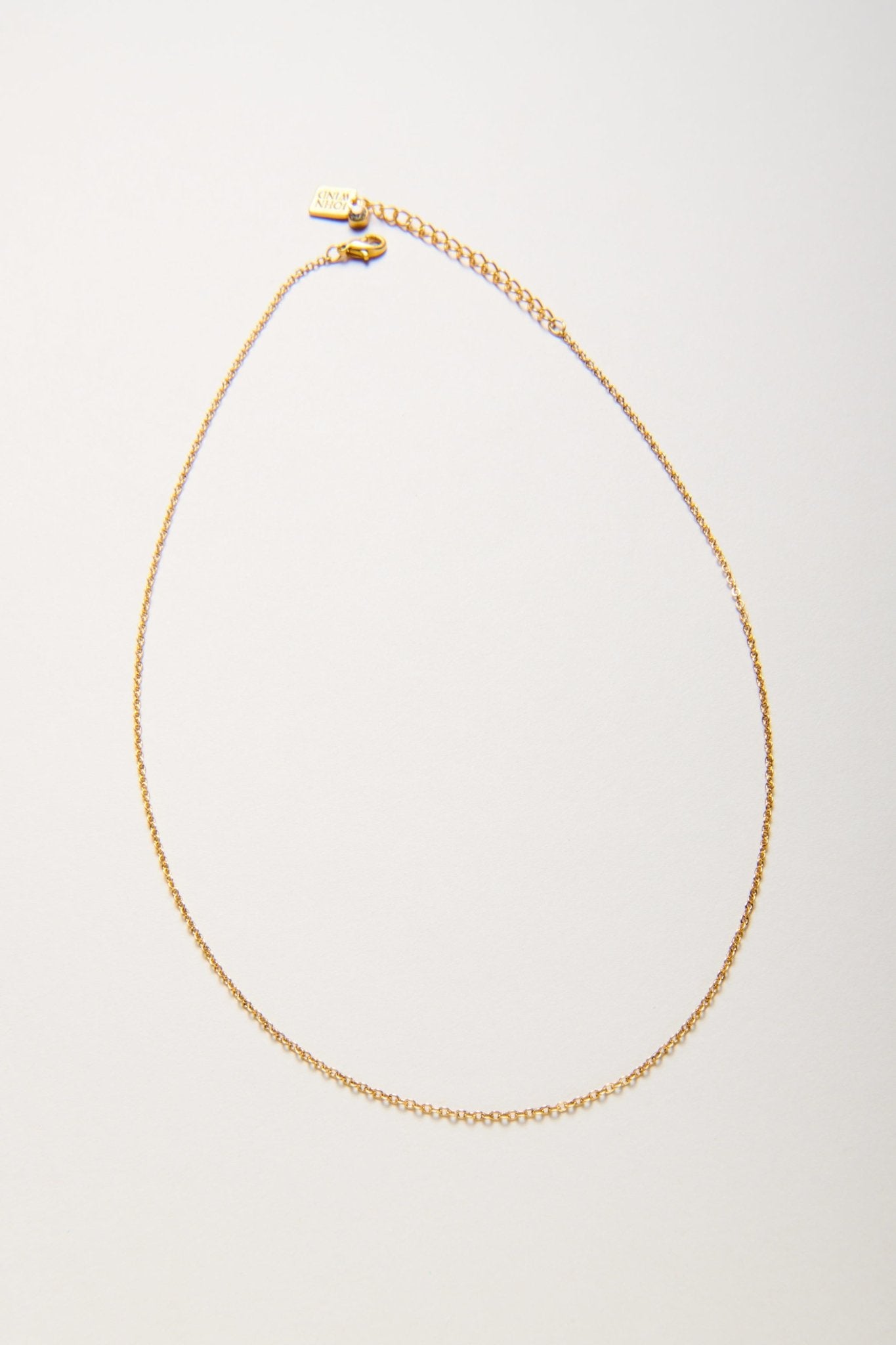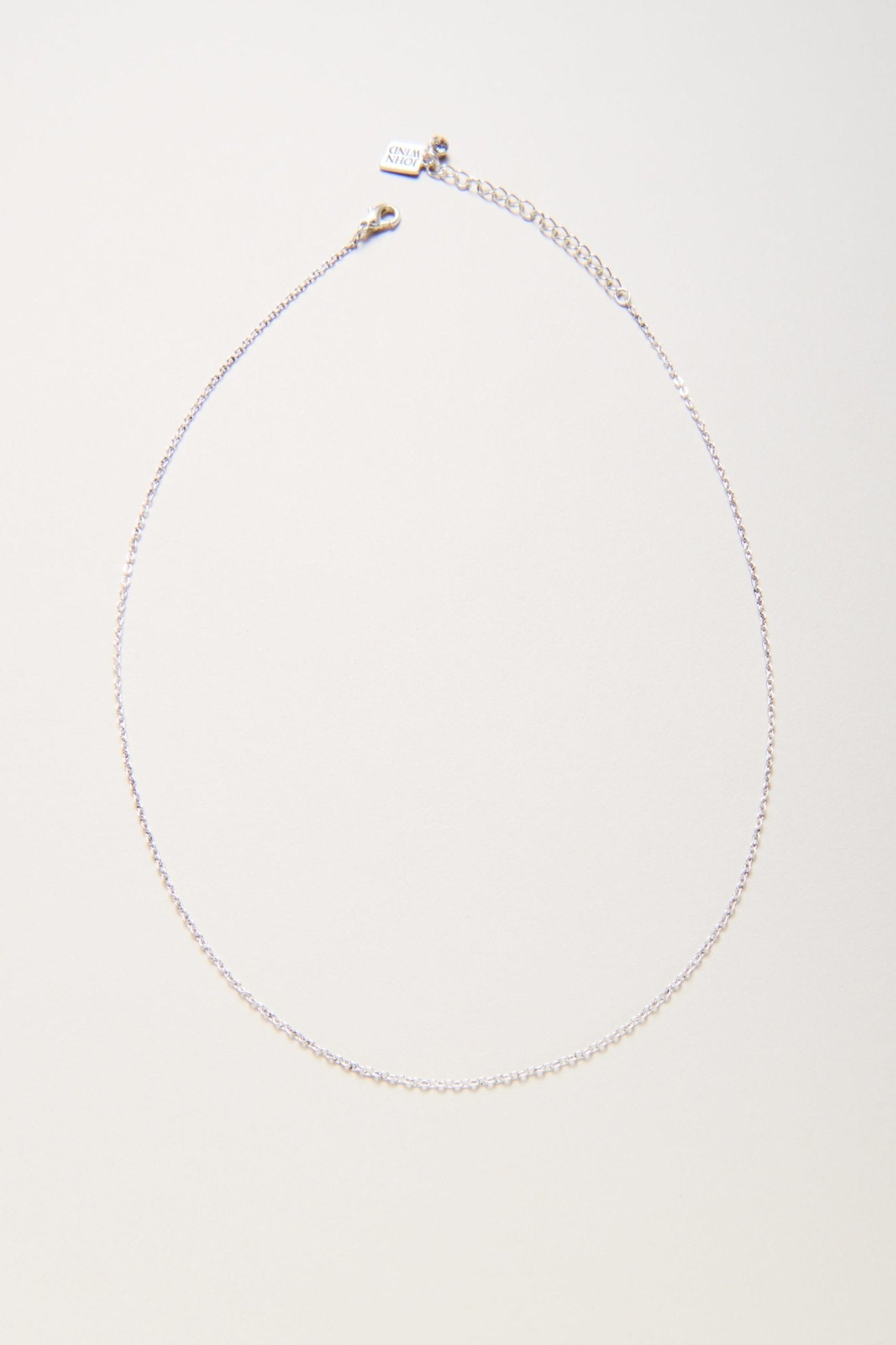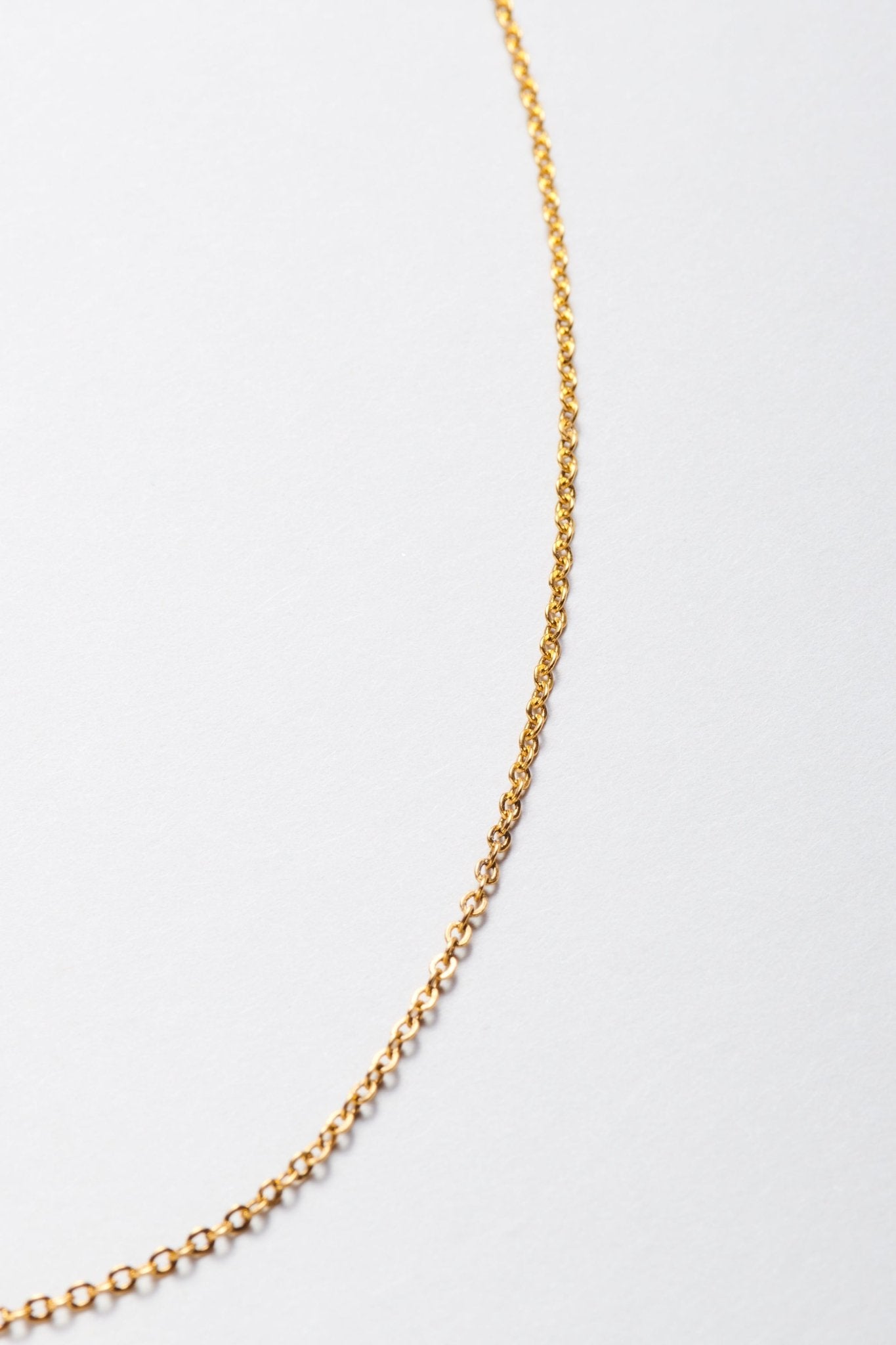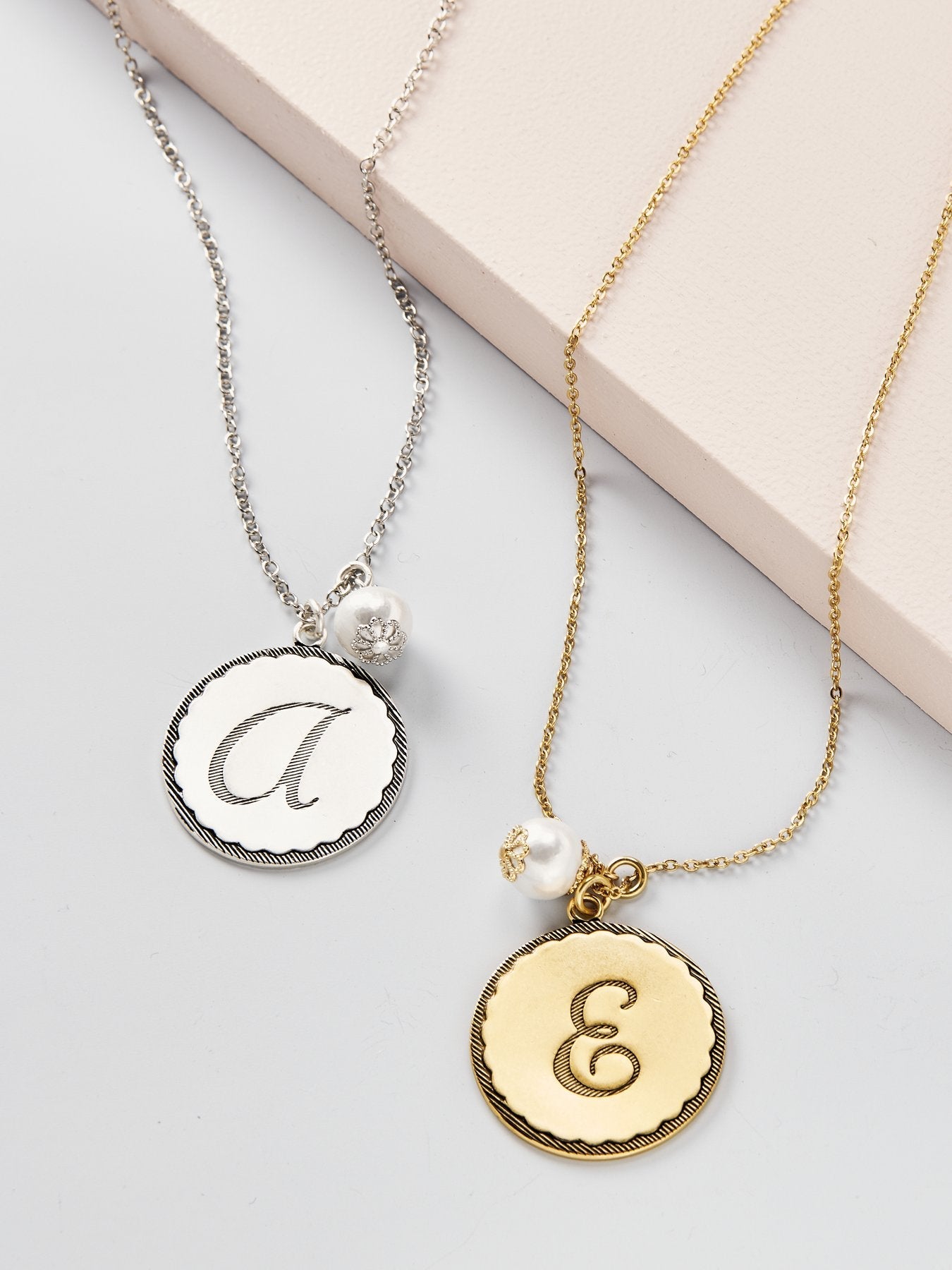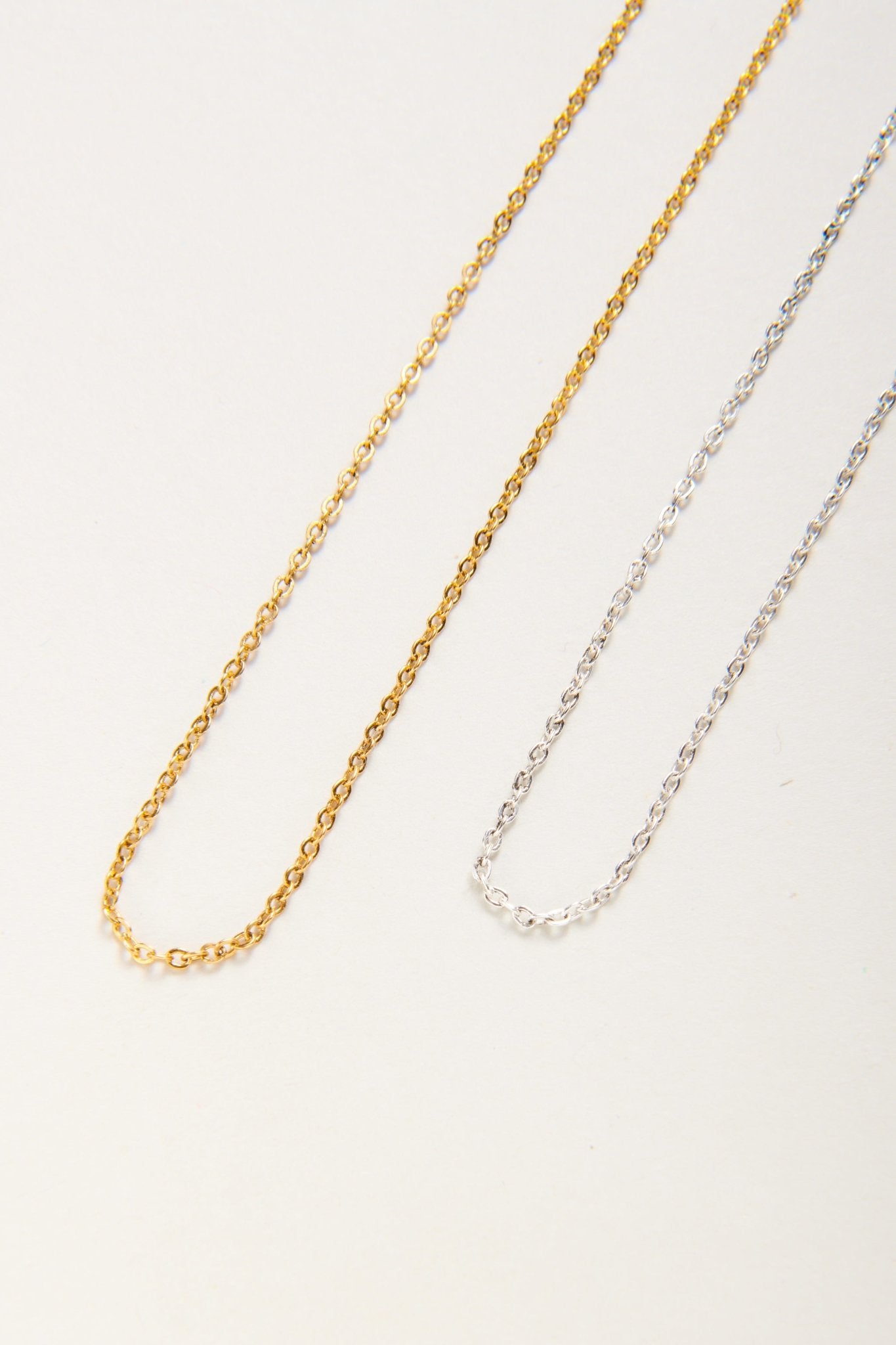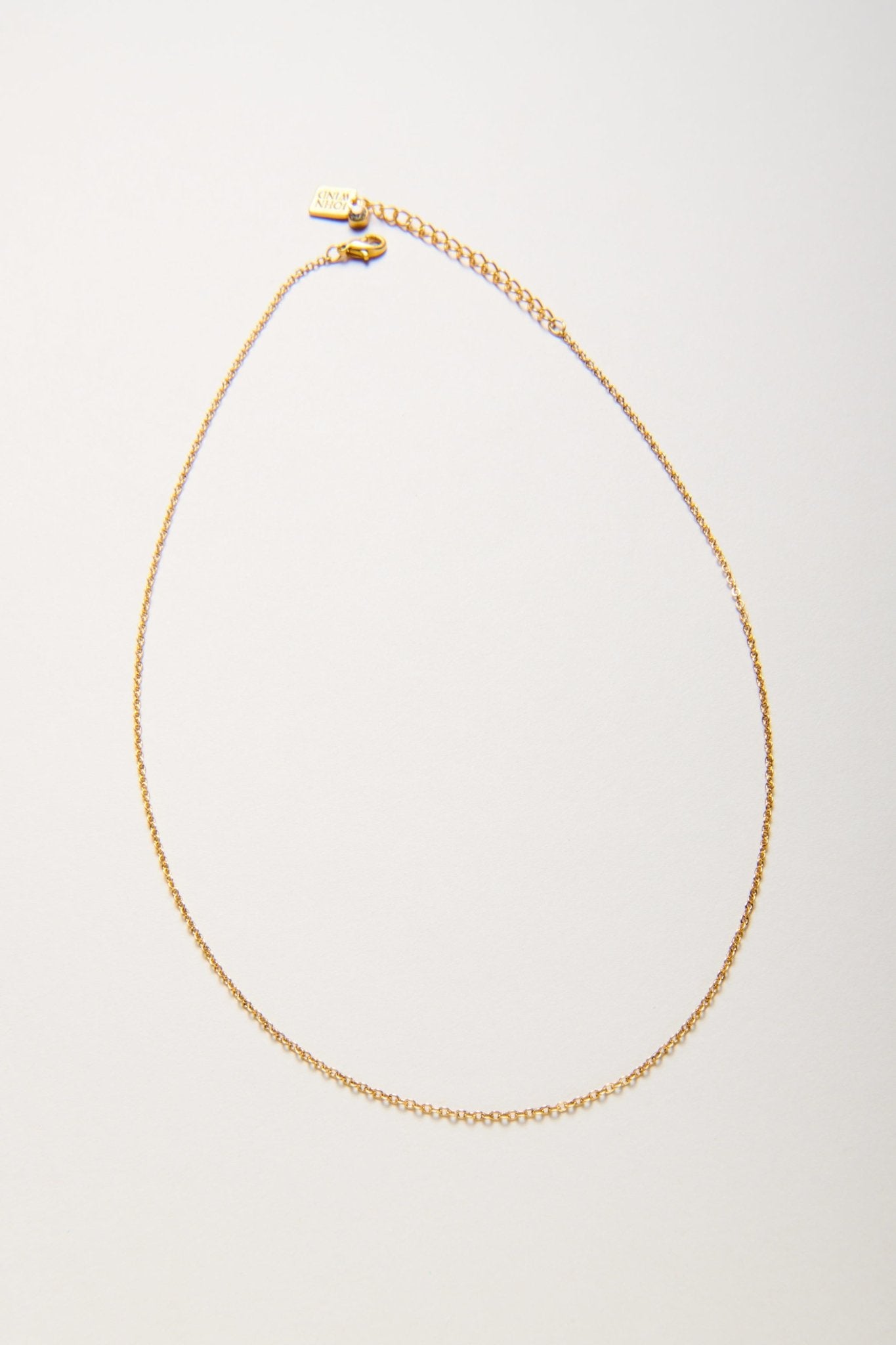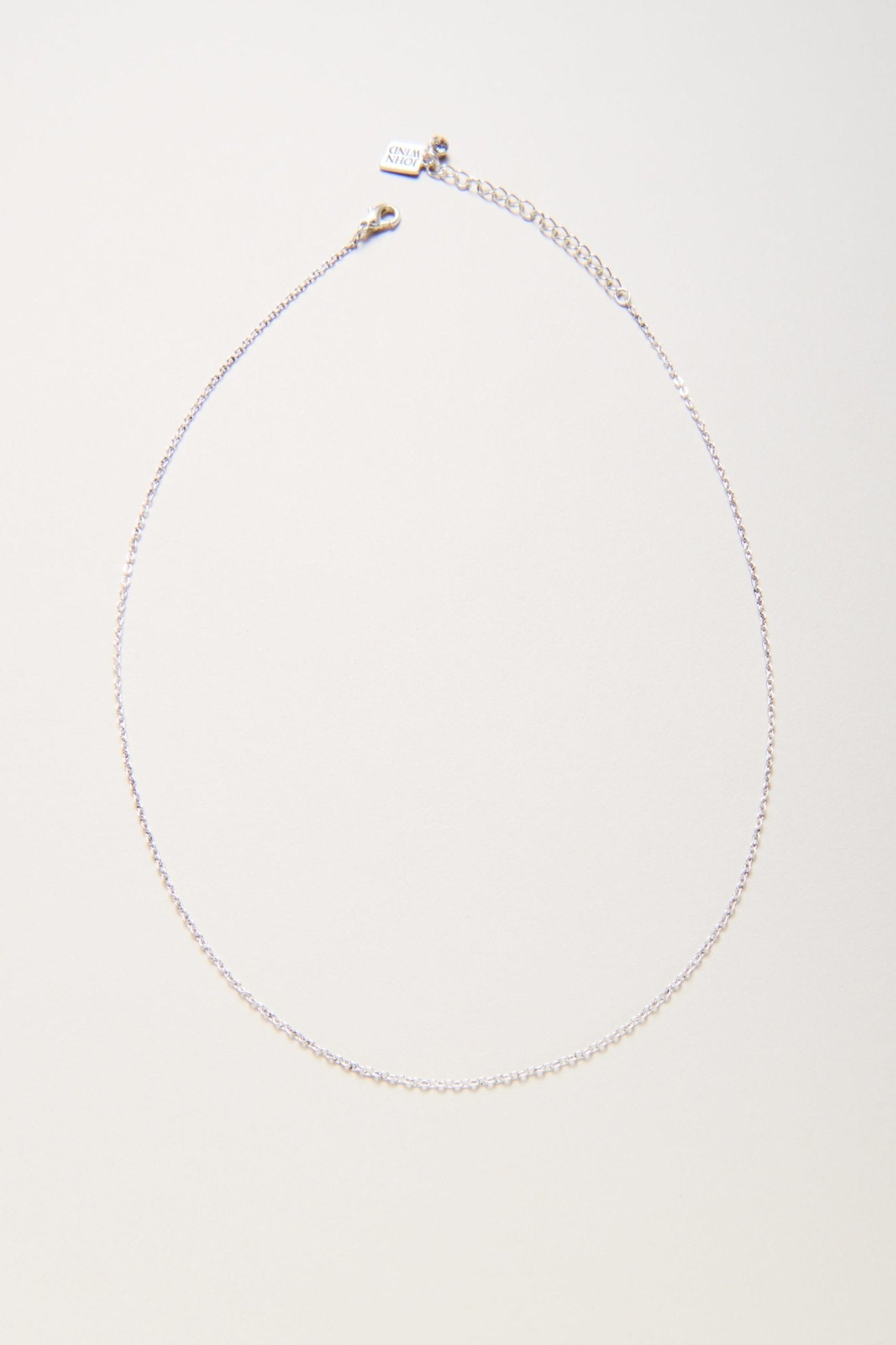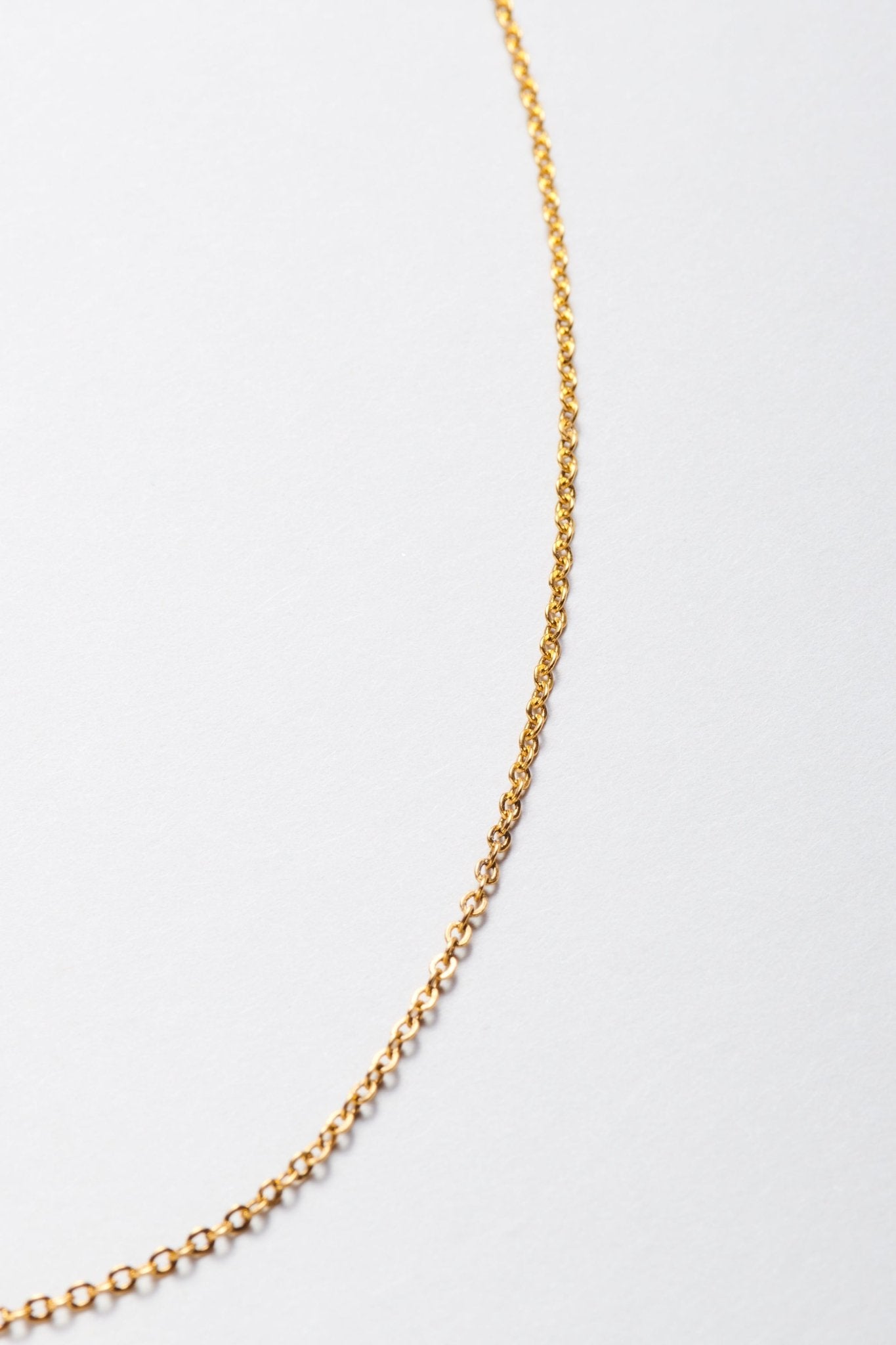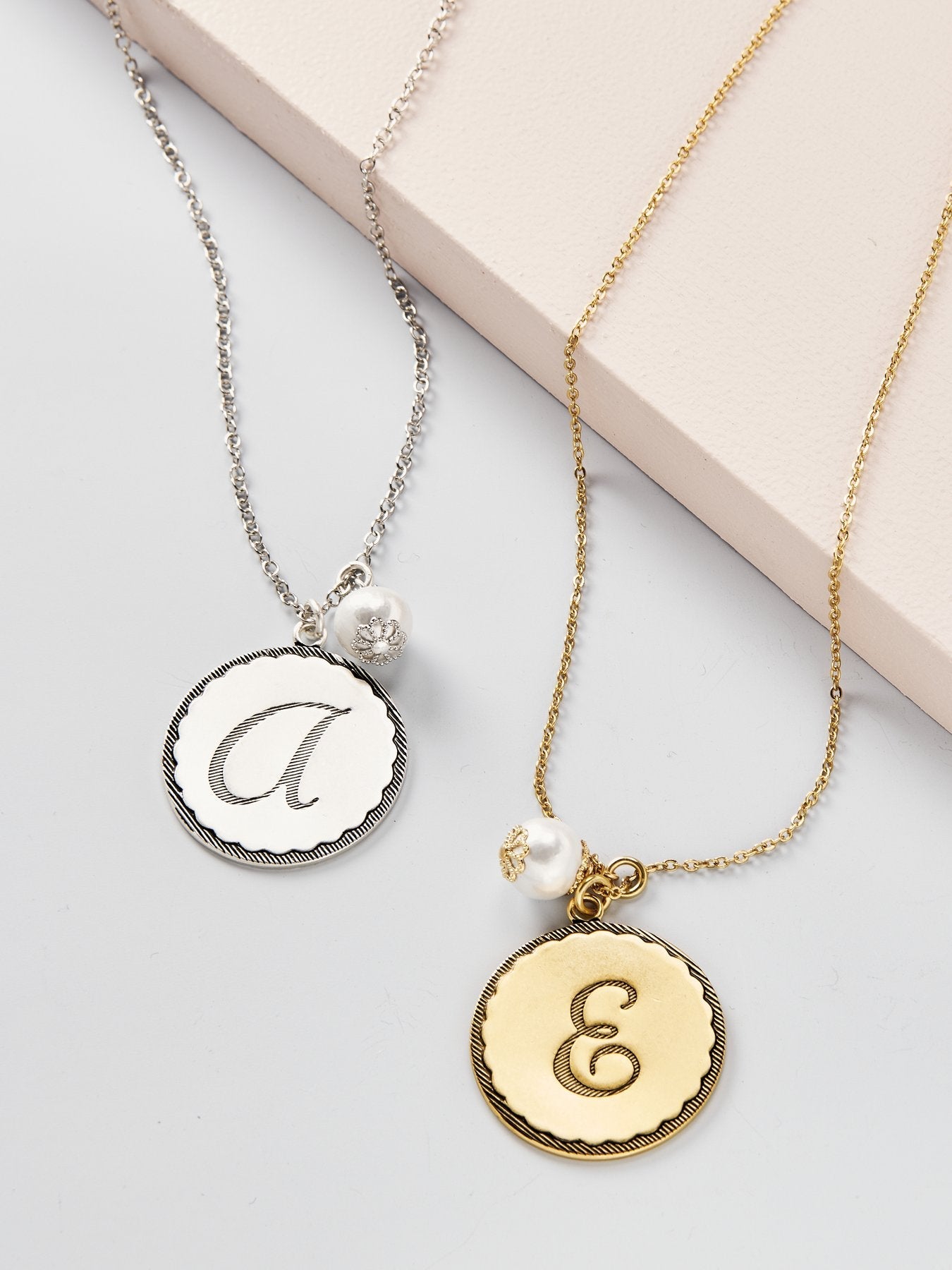 Fine Chain Necklace
Regular price
$22.00
Save $-22.00
---
These fine chain necklaces are simple but universally classic. Our go-to chain for Sorority Gal initial! Pair it with charms and make it your own! Available in Gold, or Silver.
Product Details:
16-18" in length

24K antique gold finished brass
Oxidized sterling silver finished brass
Lobster claw closure
View Full Details
Love
This is the perfect chain for my charms, I also love the crystal details on the end clasp . So cute
20mm Cotton Pearl Earrings
Regular price
$38.00
Save $-38.00
---
John Wind signature cotton pearl earrings are pretty, delicate, and romantic. Lightweight and versatile, they are perfect for everyday.
Product Details:
Gold Plate (also available in silver)

Spun cotton dipped in a pearl lacquer

Gold finished end caps

Euro ear wire with crystal accent

20mm: 3/4" diameter, 1 1/2" drop
Perfect!
Could not be more pleased. Generous size, light as feathers, nice luster, easy to put on. Bravo!
My Favorite
These cotton ball earrings are my favorite for 20 plus years . I have so many Vintage pieces of John Wind jewelry. The cotton ball earrings are timeless. They are an investment as are all of his pieces .
Love pearls
I absolutely love my pearl earrings! Very light weight.
My 4th pair of John Wind cotton pearls
This will make my 4th pair of of John Wind cotton pearl earrings. These beautiful earrings make a statement but are "light as air" to wear. They are so versatile. They dress up jeans with a tee or look elegant for a "night-out."
30-35" Baroque Pearl Lariat Necklace
Regular price
$108.00
Save $-108.00
---
This baroque pearl lariat necklace will bring a dramatic effect to any outfit. Its adjustable length and enhanced gold tassel bring a fresh twist to an old favorite. 
Materials Include:
NEW! Enhanced gold plated tassel
Glass coated baroque pearl beads
overall length 28-1/2", adjustable length from 15"
Tassle is 3" in length
Width of pearls is approximately .5"
A lovely Necklace to Compliment the Bracelet and Earrings I had Bought Previously
This is beautiful. I love the length and that you can adjust where you clip the clasp.
7.5-9.5" Baroque Pearl Bracelet
Regular price
$48.00
Save $-48.00
---
Pearls may be timeless- but we've just given ours a dramatic update! Embody the essence of sophistication with our new baroque pearl bracelet.
Product Details:
Gold plated findings
Spring ring closure
 Glass coated baroque pearl beads
Adjustable from 8-9", overall length with charm: 10.5"
Fabulous! Wear it with everything.
I purchased one years ago and purchased another for a family member. She loved it!
Collector's Sorority Gal Bracelet with Cotton Pearl
Regular price
$129.00
Save $-129.00
---
This one is for the real John Wind collector—Your initial and a 20mm cotton pearl hang from a dramatic, triple link cable chain.  The bracelet is then clasped with a cool, oversized toggle and ring modeled on a vintage original.
Two-tone is the most popular variation, though we also offer classic gold and silver~
The initial coins are hand-pressed in a New England jewelry factory that has been making them since the original heyday of sororities in the 1950's, hence the name. John rediscovered them over ten years ago, and they have since become our signature design, featured on Oprah's O List and worn by thousands of fans nation-wide. The perfect monogram gift!
Materials Include:

24K gold finished brass with hand antique

Oxidized sterling silver finished brass

20mm Spun cotton dipped in pearl lacquer

Oversized Toggle closure

8" bracelet
Sorority Bracelet
Loved the bracelet … bought one for my sister as well.
Love this piece. I get so many compliments every time I wear it.
This piece can be worn with casual attire and also dressy attire. It is so versatile.
Sorority Gal Bracelet
I have been wearing John Wind jewelry for over 20 years , and yes , I have some beautiful original vintage pieces. But the New sorority gal bracelet is gorgeous . I get asked "where did you get that "? Every time I wear it. It is a stunning piece that I will add to my collection. Thank you so much for another treasure ! 💖
Sorority Gal Bracelet
I have just purchased by second bracelet. I wore the first one so much that the finish came off. Is there any way to restore my old bracelet. I really love this piece of jewelry and have given it as gifts.
Simply Gorgeous
I couldn't wait to receive this bracelet in gold! I purchased a John Wind initial bracelet years ago and it is so well loved. When I saw that he was making this bracelet with a pearl charm, I had to get it. Pearl is my birth stone so it's a perfect match for me. Can't wait to get another one!
Cotton Pearl Charms
Regular price
$10.00
Save $-10.00
---
A John Wind Signature! This bauble is spun cotton that's been dipped in a pearl lacquer. It is lightweight and fun to wear! The 20mm is the same size that is on our classic Sorority Gal Bracelet. Available in gold or silver.
Materials:
Spun cotton dipped in pearl lacquer

Gold or silver finished end caps

Lobster claw closure

1 1/2" high, 20 mm wide

1 1/2" high, 14 mm wide
A Note about Care! Because this item features actual cotton, it is best to keep it away from water, perfume, hairspray and other liquids. It will 'melt' if it gets wet~ so remove in the shower and while doing dishes. If you need more advice on how to care for any John Wind piece, please contact us! :)
Cotton Pearl
After many years of enjoyment I had to replace the Cotton Pearl Charm. It's my go to accessory.
Service was fast and efficient.
I look forward to many more years of wearing my Sorority Gal Cotton Pearl Initial Bracelet
Amazing customer service!
The cotton pearls are beautiful! I ordered a replacement pearl for my bracelet. The customer service provided by John Wind is excellent!
Infinity Cotton Pearl Hoop Earring
Regular price
$42.00
Save $-42.00
---
A trendy infinity hoop is adorned with the tiniest of cotton pearls. It's a signature John Wind look gone modern.
Product Details:
Spun cotton dipped in a pearl lacquer 

Gold or silver finished end caps and filled hoops 

1 1/2" diameter, 1/4" drop
LOVE
I love my new Infinity Cotton Pearl Hoop Earring. They are so lightweight and I forgot I had them on. One of my favorite items from JW and I have a number of things. 💕
Stunning.
These are the most simple, yet stunning earrings. They go with nearly everything and are so simple, yet make a statement. Love them.
Shop more offered on sale
Love
This is the perfect chain for my charms, I also love the crystal details on the end clasp . So cute