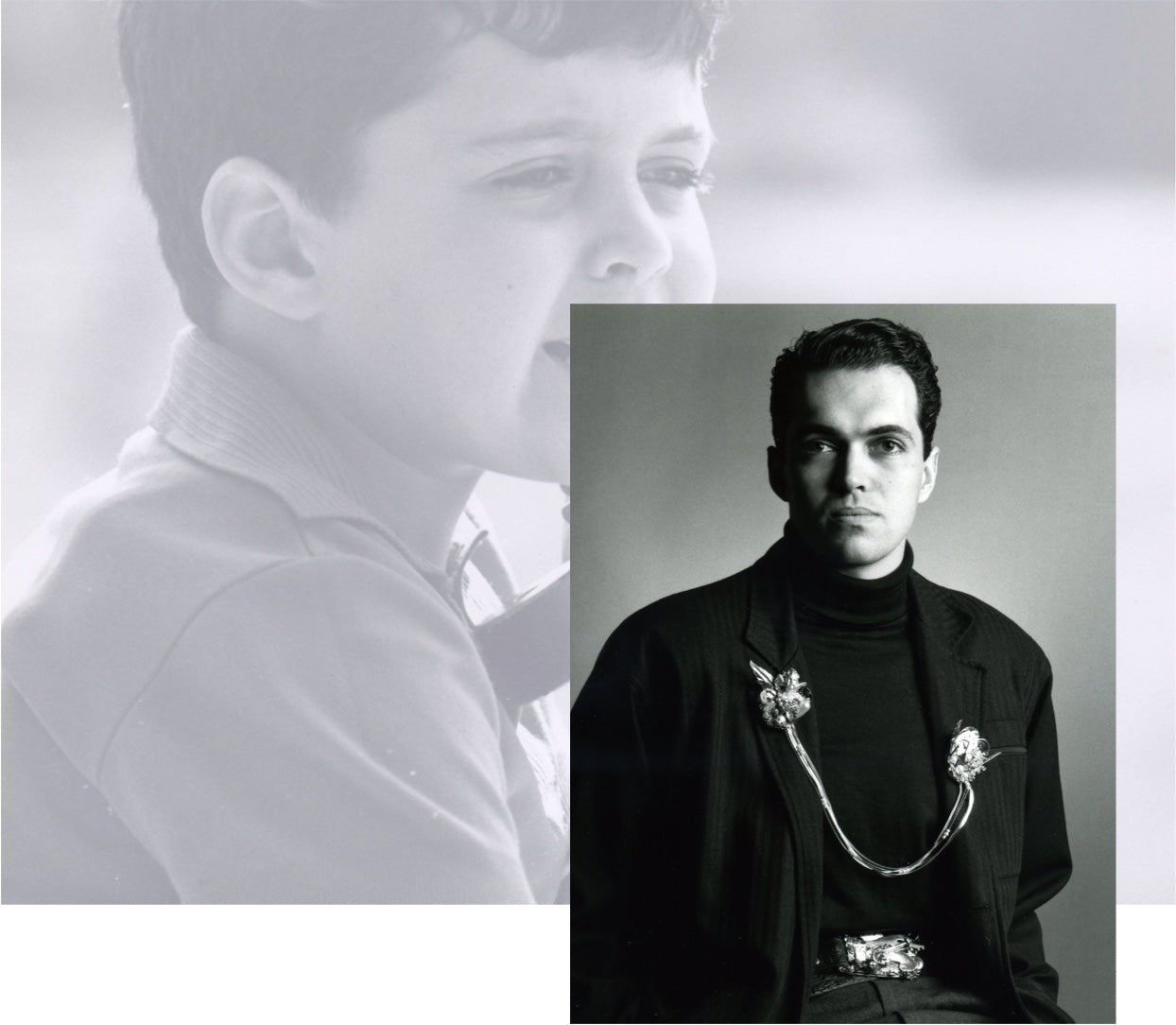 THE BEGINNING...
John was born in Israel and moved to the United States when he was 3 years old. His father is a business professor and his mother an artist, which pretty neatly explains how he ended up where he did! After college at the University of Pennsylvania, John won a scholarship to study at the Slade School of Fine Art in London. He began making jewelry then, visiting Portobello Road and Brick Lane markets and finding fabulous vintage bits... then gluing them into big, funky brooches, and wearing them out at night! (It was the 80's after all... think Culture Club and The Thompson Twins) Before he knew it, he was showing at London Fashion week, selling to The Thompson Twins & being featured in British Vogue... By the time he graduated, the future was clear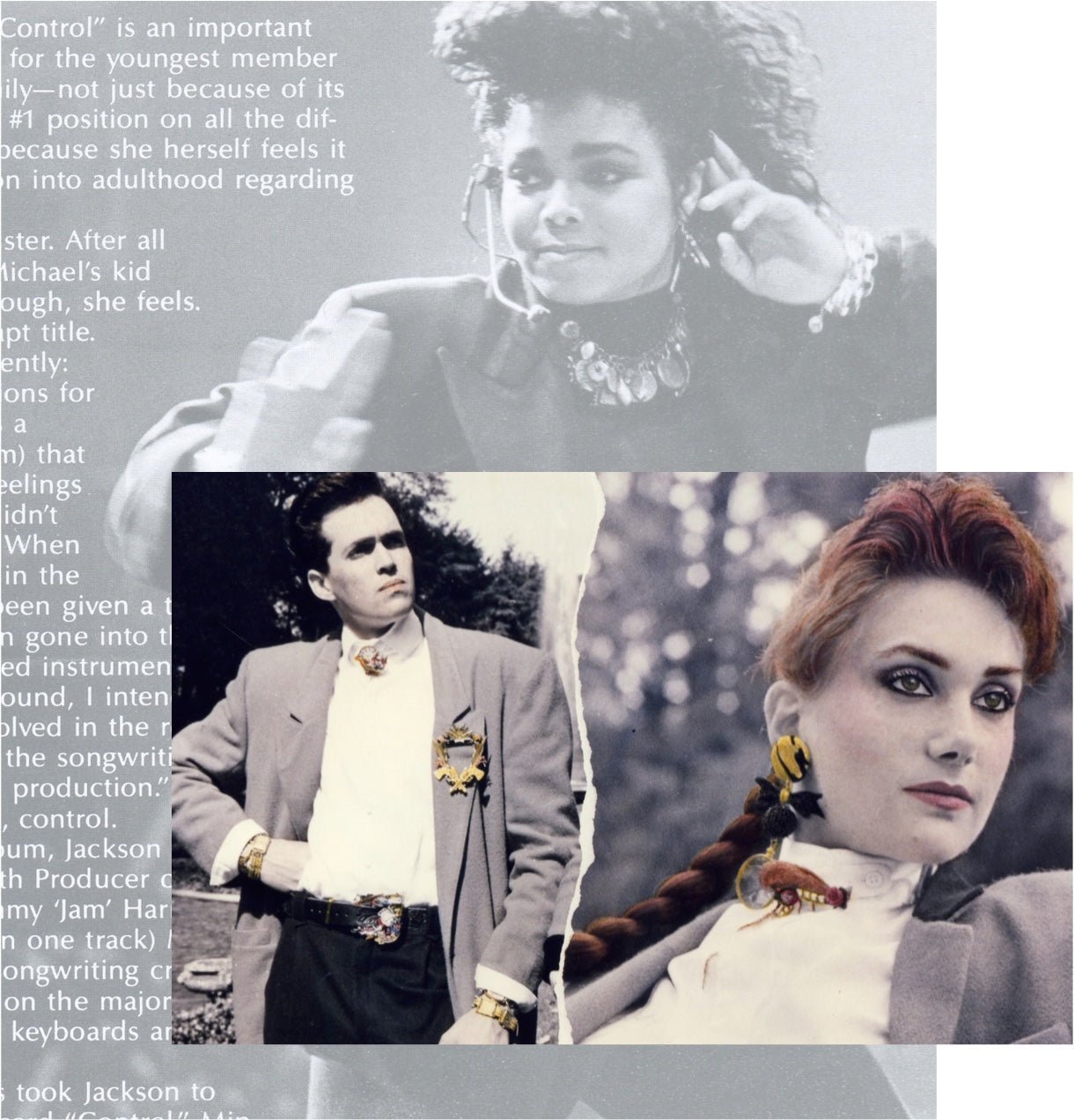 MAXIMAL ART IS BORN!
In 1985 John moved back to his hometown of Philadelphia and joined forces with his close friend Hilary Jay to create a company they called Maximal Art. Their look hit the fashion world by storm, received tons of press, and was carried by the best stores in the world. One design in particular put them on the map-- four vintage watch heads linked into a bracelet that was the ultimate conversation piece! Signature found-object collage brooches, belts, etc. came to define the era in a look that was a precursor to Steampunk.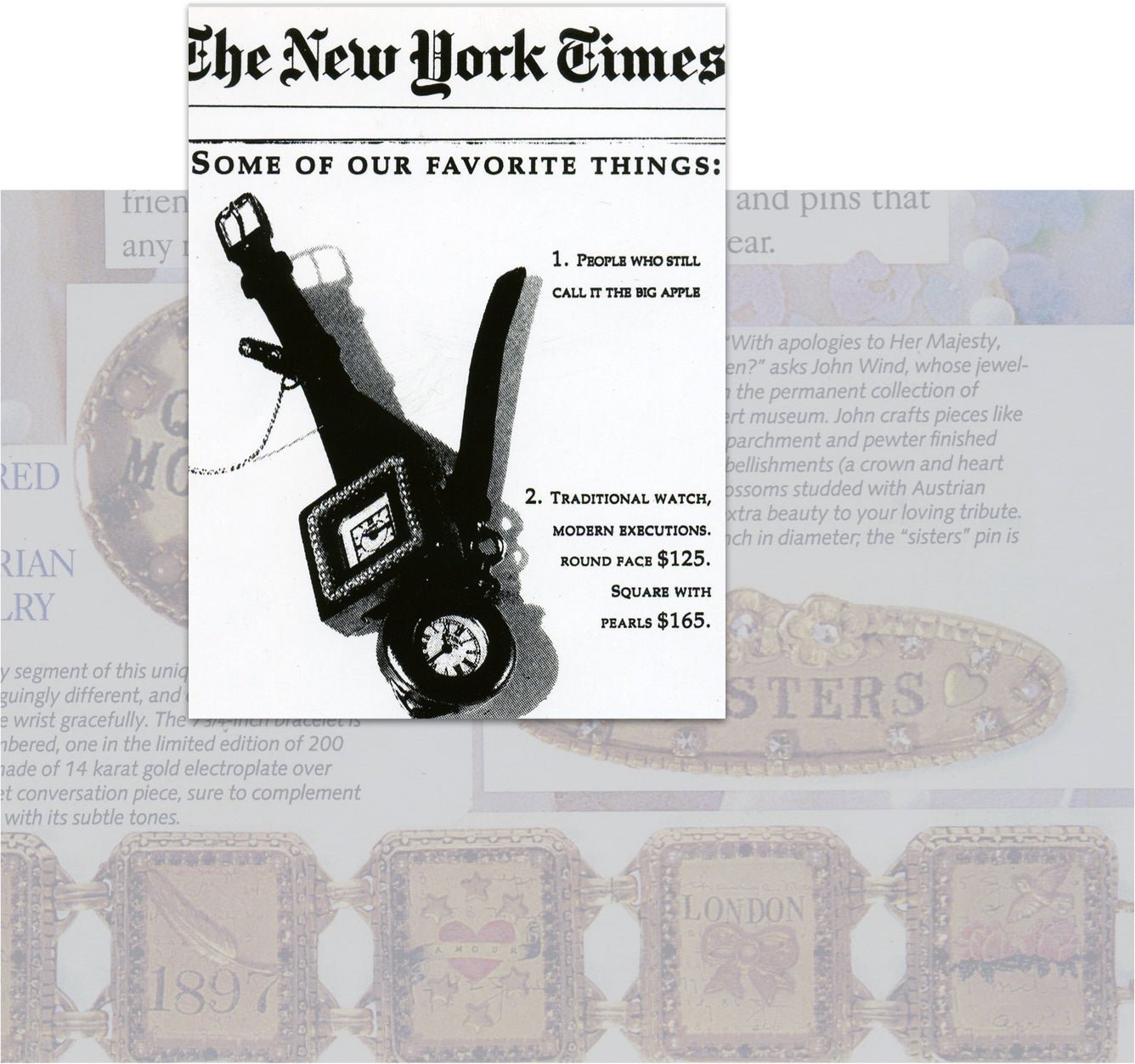 WATCHES & MODERN VICTORIANA
The 90's brought many changes-- minimalism, a recession, and the evolution of Maximal Art into the watch and gift worlds. Hilary moved on to become an award-winning journalist, gallery director, and the co-founder of Design Philadelphia. Robbin Cook, who had been working with John and Hilary since year one, became the company president. Together John and Robbin reinvented the brand, first with watches, spinning-off of the 4-faced watches from the 80's into a Modern Vintage collection of working watches that redefined the category. Later in the 90's, John developed a distinctive look that played off of Victorian jewelry and the duo essentially rebuilt the company into a world focused on sentiments, holidays and beautiful vintage illustrations.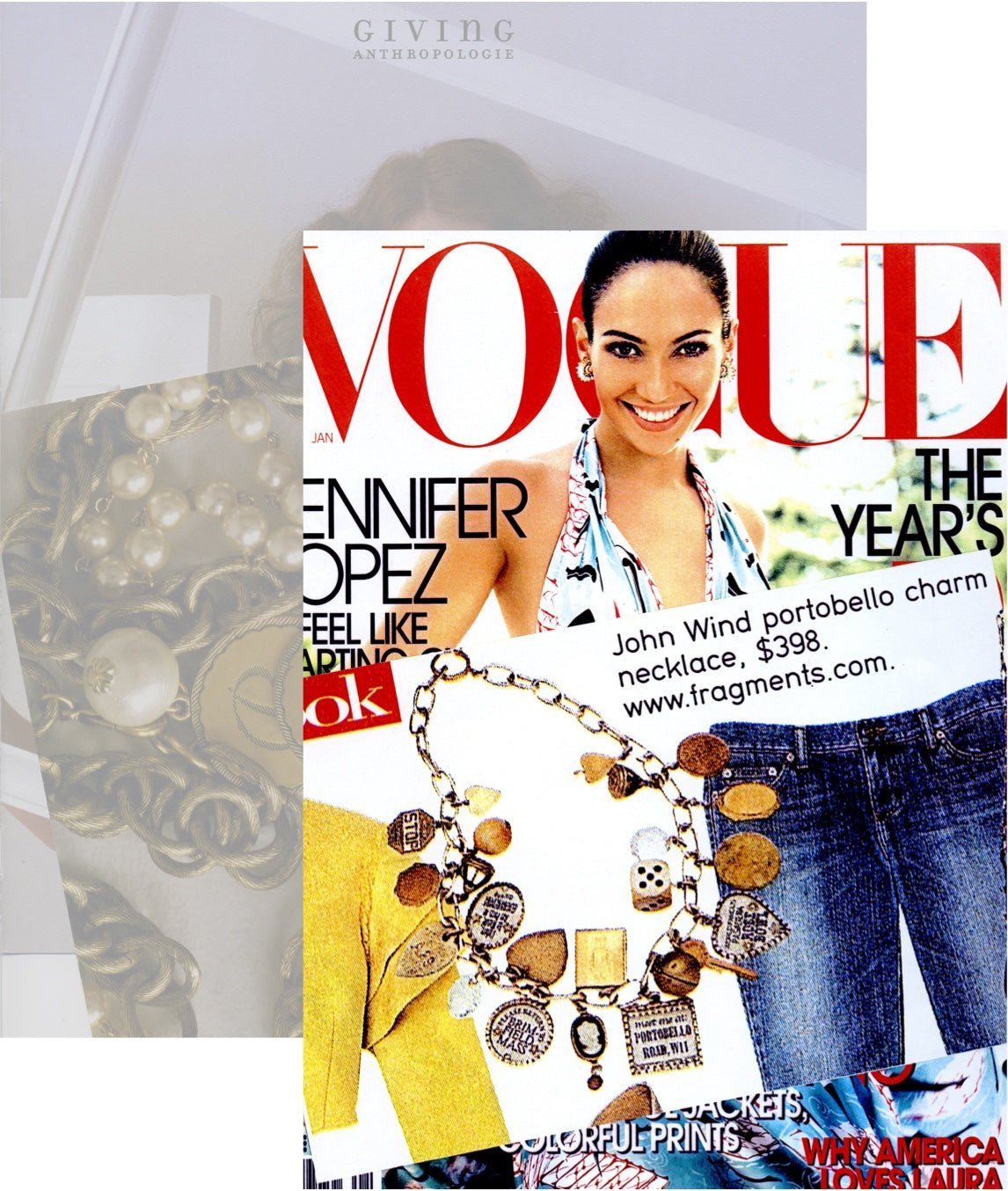 A RETURN TO FASHION
In 2004, fashion jewelry made a big comeback, and the company got right back into it with the introduction of the John Wind Signature Collection. It was a new look, but using some iconic materials and themes-- vintage and modern chains and charms, and evocative stories from John's travels-- from Portobello Road, London to Worth Avenue, Palm Beach. The collection was very successful, and eventually served as the inspiration for a refreshed Maximal Art gift line as well. Victorian inspiration was replaced with Mid-Century Modern, sweet 'Mother' pins gave way to retro-chic 'Sorority Gal' initial bracelets. And with its unique mix of fashion and gift, the company became a key secret source for companies like Anthropologie, designing and producing extensive private label collections for many years.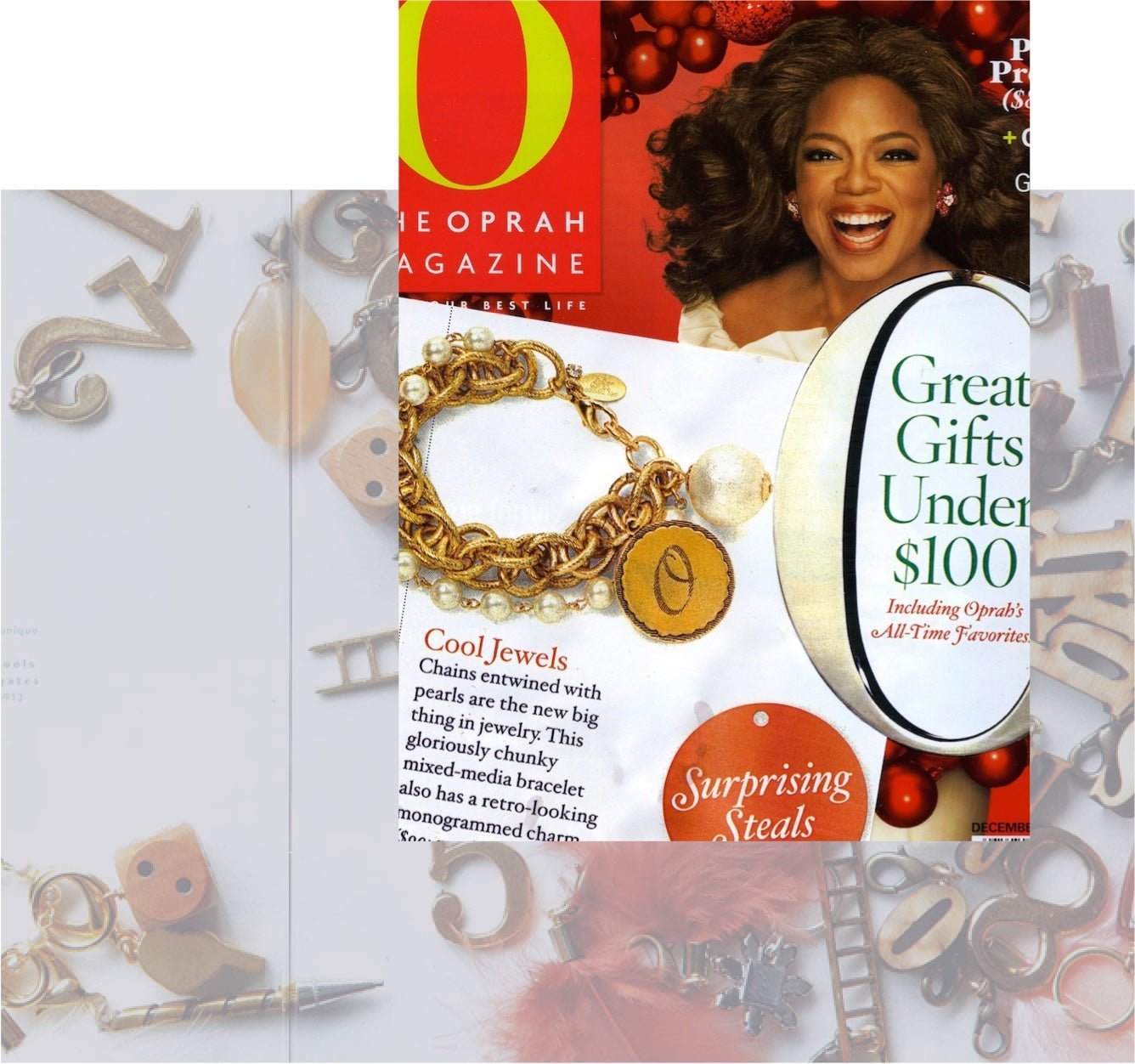 PERSONALIZATION
The success of the Sorority Gal bracelet (to date it is the best-selling product in our history!) coincided with a trend that has come to define our current era—Personalization. First with initials, and then with our Charm Bar, customers are able to adapt the John Wind look to truly reflect themselves—creating necklaces, bracelets and more that feature family, friends, hobbies, faith, memories... When the company turned 30 in 2015, we had the honor of being accepted into the permanent collection of the Philadelphia Museum of Art, featuring jewelry John designed through 30 incredible years. (John and Hilary's early designs are also in the permanent collections of the Victoria & Albert Museum, London and the Musée des Arts Decoratifs, Paris)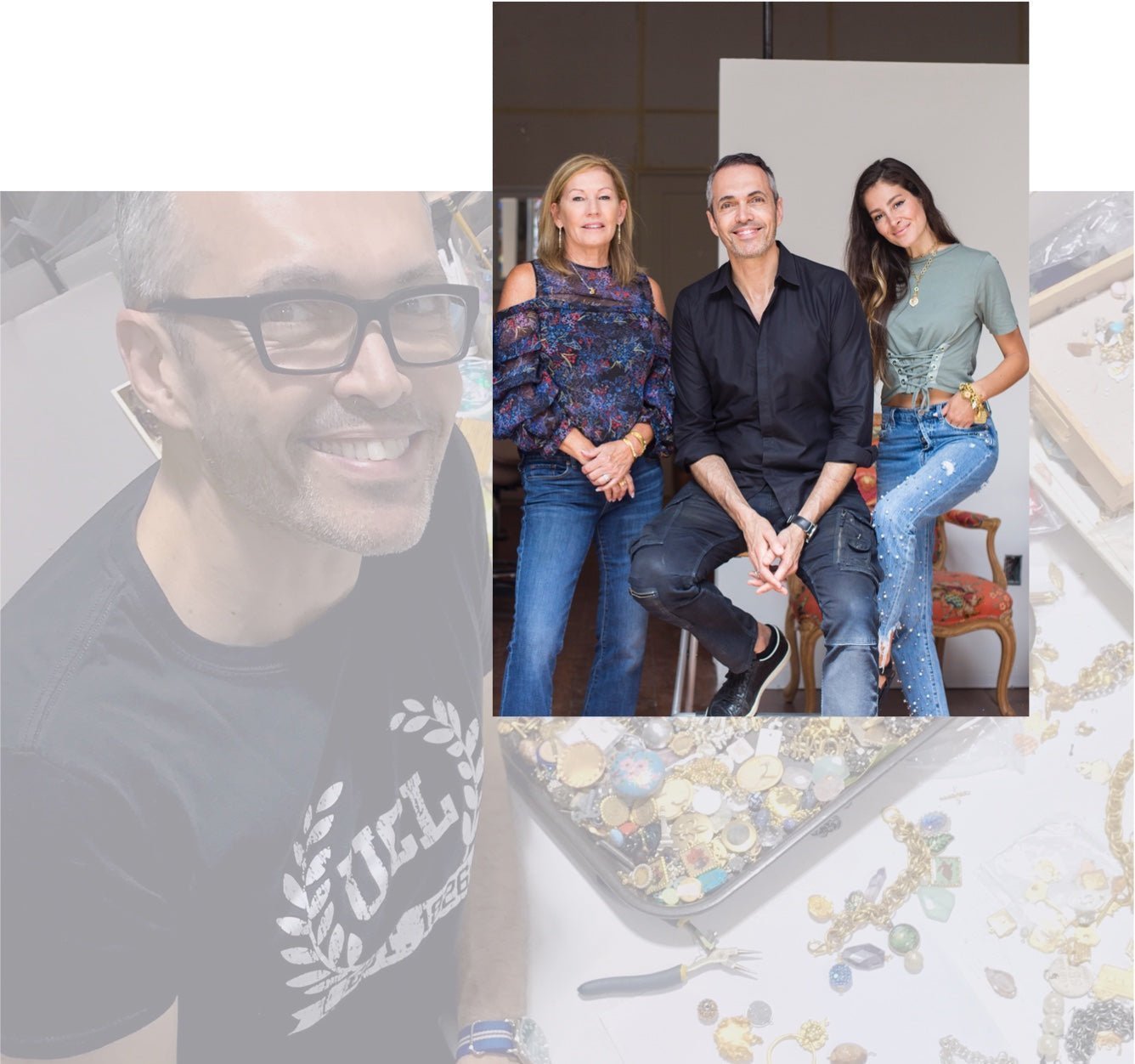 A RETURN TO THE CITY AND OUR ROOTS
To keep a company strong for over three decades means being flexible and adapting to change.
In 2017 John took a big leap into the future by deciding to focus more on artistic, signature, hand-made designs, rather than on the higher volume, more mainstream looks of the past decade. He parted ways with Robbin, whose own leap was to take the lead in her own creative, entrepreneurial venture, Violet & Brooks. And he physically moved the company from the suburbs to an awesome 100 year old converted stable in South Philadelphia. There, working closely with Jennifer Brown and Judi Lawrence, they are looking at the company's archive with an eye to today, and gradually creating the looks and brand that will define John Wind's fourth decade in business!